We are RYA Scotland Club of the Year 2017!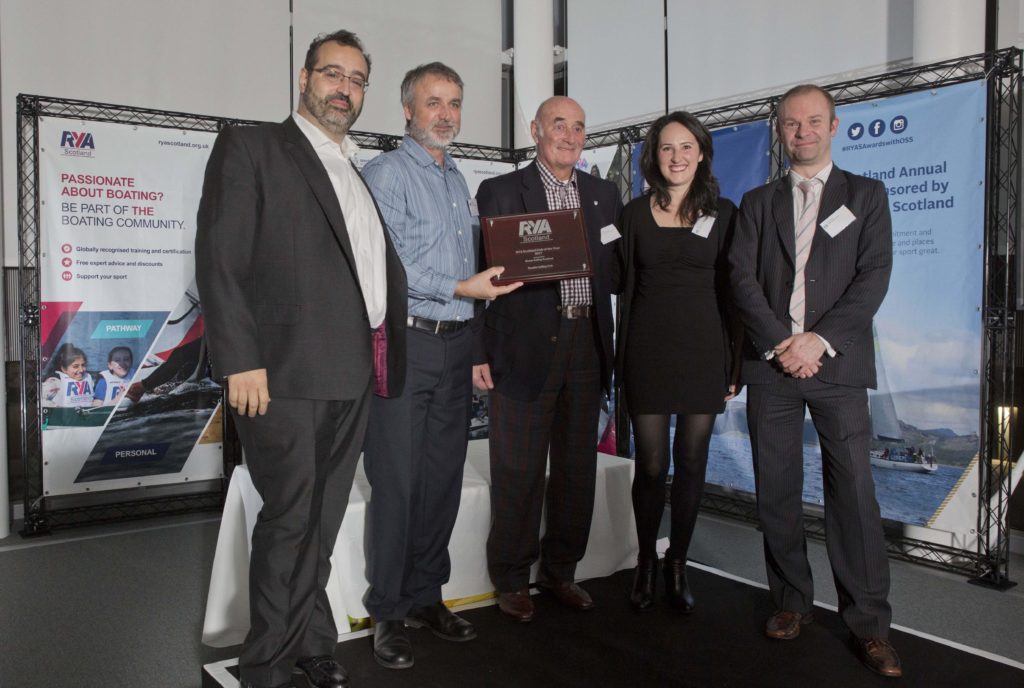 After being shortlisted for the 2016 award, Dundee Sailing Club won "RYA Scotland Club of the Year 2017 Award" at the ceremony in Largs on Saturday night.
The award from our sport governing body is extremely pleasing and encouraging as it gives all our hardworking volunteers a real recognition for their efforts. It also lets people in the Tayside area know we're a great club to come and learn sailing with.
We're a club that focuses more on cruising traditional sailing dinghies up and down the Tay so it was great to be recognised alongside the more high-performance elements of the sport in Scotland. Our strengths in providing a welcoming, fun and supportive environment where people new to the sport can learn sailing, together with introducing more training and youth events, have made us an attractive club to get involved with and resulted in this great award.
In the top photo you can see the four Committee members (from left to right: Leandro Tramma, Duncan Heather, Bill Clark and Elisabetta Loi), representing the Club at the ceremony, posing with Glenn Porter, Director of Ocean Sailing Scotland (event sponsors).
In the photo below, our Commodore Duncan Heather addressing the audience and thanking everyone from the Club and RYA for their great effort in bringing this award to Dundee.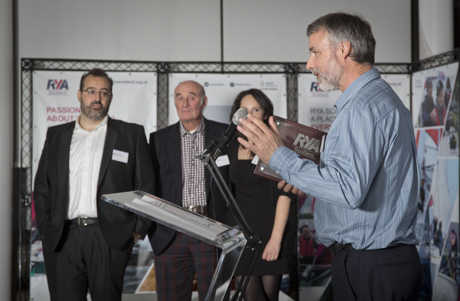 You can read more details about the award ceremony on the RYA Scotland website.