Training Tuesdays have really taken off !
The last two weeks saw over 20 sailors on the water.  Children and young people learn to sail in so called toppers - here you see them getting towed to a good sailing area - and they are loving it!
Adults learn in groups of 2-3 per boat - usually wayfarers or similar boats as they are stable and comfortable and are used for our longer weekend trips .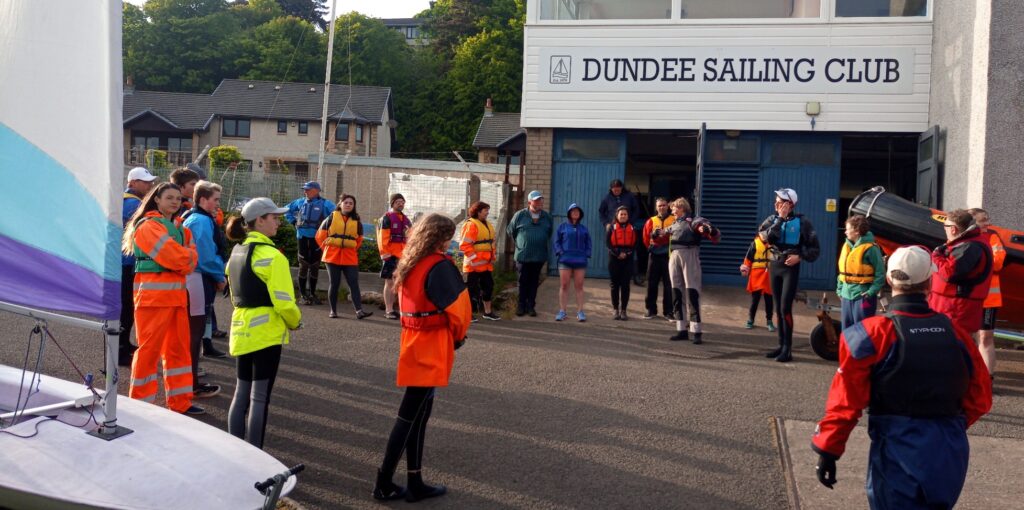 We start the evening with a safety briefing and a bit of training on land and then practice on the water.  Our training Tuesdays are therefore ideal for families wishing to learn the same skills but kids still having their own learnign experience away form their parents - and they learn so much faster !