Basic Skiff & Rowing Terminology
Like many sports, rowing has a language all its own. For the novice rower who's told to "back off", it's helpful to know some basics.
The boat
At Dundee Sailing Club, we use a St. Ayles Skiff called Eider. The St. Ayles Skiff (pronounced Saint Isles) is a 4 oared rowing boat, designed by Iain Oughtred and inspired by the traditional Fair Isle skiff.
Some Skiff terminology
| | |
| --- | --- |
| Bow | Front of the boat |
| Coxswain (Cox) | The person who steers the boat |
| Gunwale | (pronounced "gunnel") The top edge of the side of the boat |
| Port | Left side of the boat while looking from stern to bow |
| Rudder | Part of the steering fastened to the stern of the boat |
| Tiller | The lever that you use to turn the rudder |
| Starboard | Right side looking from stern to bow |
| Stern | Rear of the boat |
| Stroke | The rower in the stern-most seat of the boat. They are also the one who sets the pace for other rowers. |
VHF use (the basics)
VHF Radio Check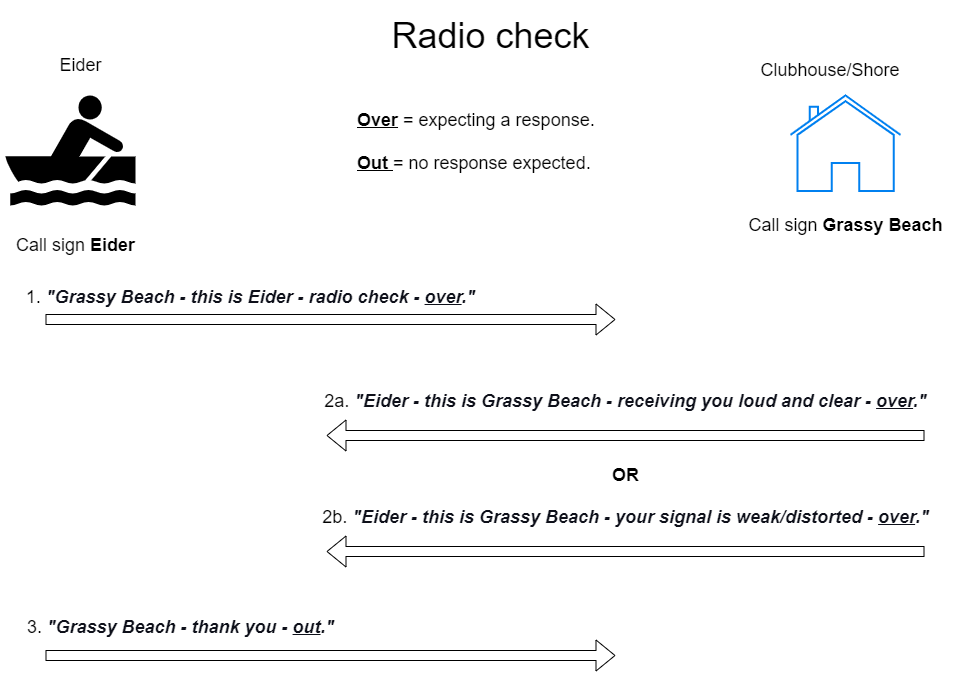 Emergency or Distress  Radio Procedure (MAYDAY)
Capsize procedure
Training Videos
Understanding Marine Buoyage
Basic Knots
Navigation
Fixed Seat Rowing Technique
Tides
An introduction to nautical charts
Local Information and Weather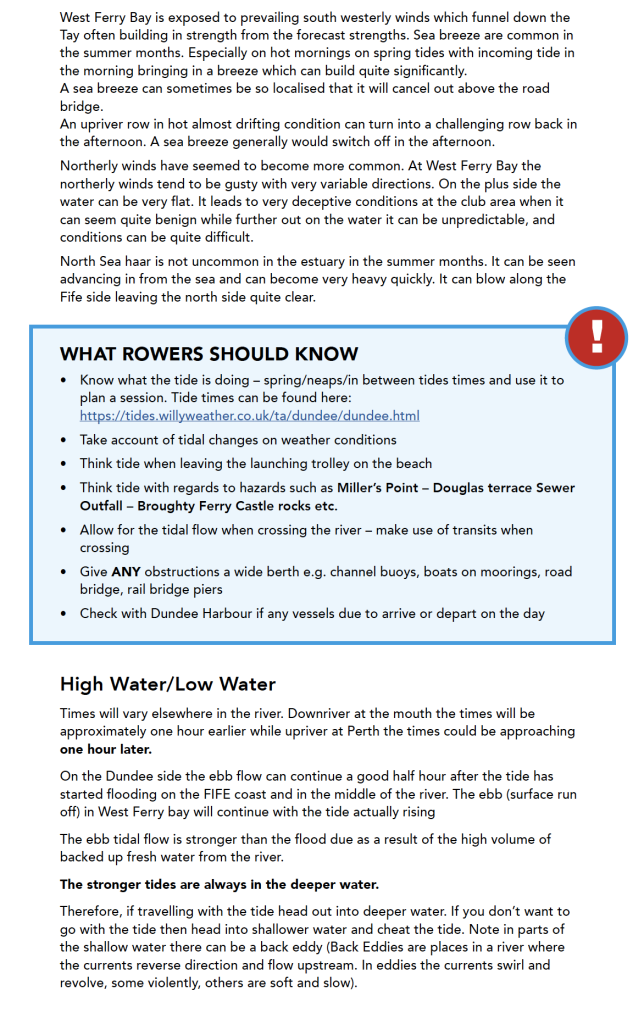 Useful Websites