Open day, 1st of July 2023
Ahoy, adventure seekers and water enthusiasts! We are delighted to invite you to an exciting day of exploration and aquatic thrills at the Dundee Sailing and Rowing Club's Open Day from noon on the 1st of July.
Whether you're a seasoned sailor, rower, or complete novice, this event promises an unforgettable experience. Join us for a day filled with waterborne excitement, camaraderie, and a chance to fall in love with the beauty of the sea.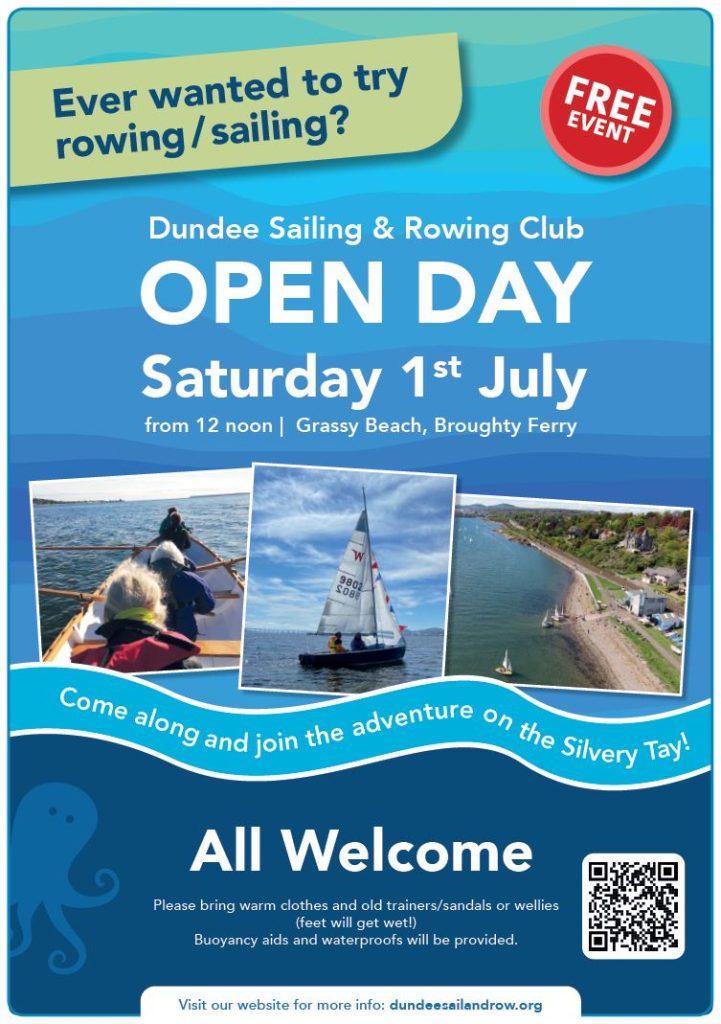 During our Open Day, we have an array of activities planned to give you a taste of the sea and showcase the exciting opportunities available at our club. Here are some highlights:
Sailing Taster Sessions: Step aboard our sailboats and experience the thrill of harnessing the wind to glide through the water. Our experienced instructors will guide you through the basics and ensure a safe and enjoyable experience.
Rowing Taster Sessions: Discover the power and grace of rowing as our skilled rowers demonstrate their expertise. Learn about rowing techniques and the incredible teamwork required to navigate the water.
Clubhouse Tours: Explore our well-equipped clubhouse and learn about the various amenities and resources available to club members. From boat storage to social events, our clubhouse is the heart of our vibrant community.
Come along and join the adventure on the silvery Tay.