Sailing and Training restarts at Dundee Sailing Club !
Tuesday 18th May saw the resumption of full sailing and training with a vengeance at Dundee Sailing Club's Grassy Beach facility. 4 Toppers started the session, quickly followed by a Laser and then 3 Wayfarers, in total 14 sailers on the water supported by our safety boat.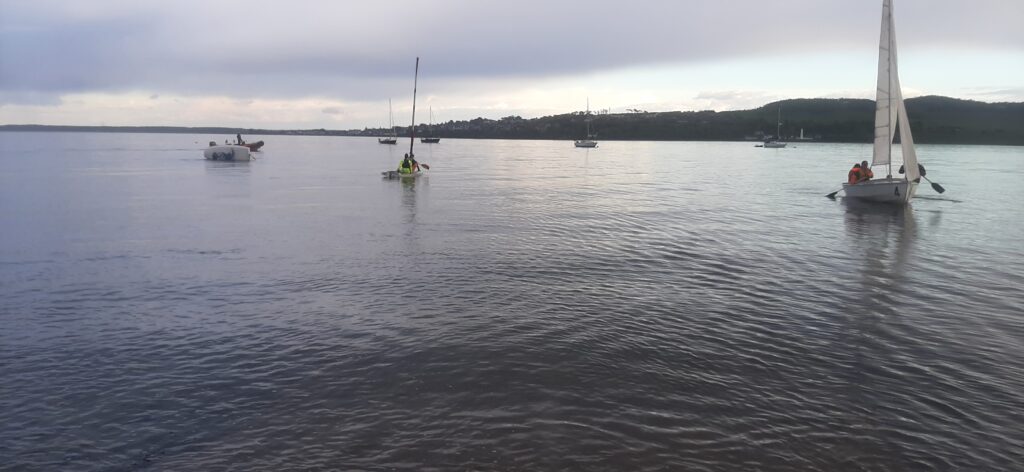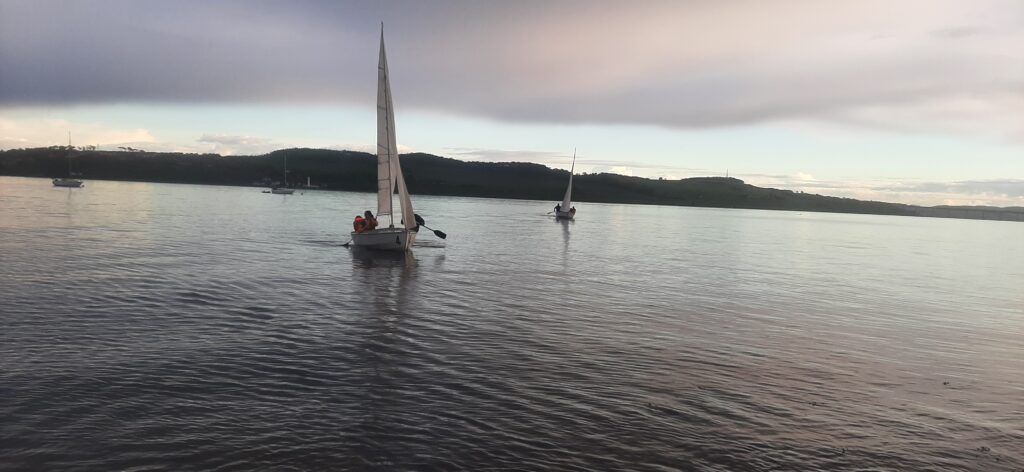 If you are interested in having a go at sailing, why not drop in to see us on Tuesday or Thursday evenings. Sailing is a very affordable sport and we offer a friendly and easy introduction with our fully trained instructing team. Our Topper fleet is an ideal way to start with a safe simple single sailer dinghy, you can progress at your own pace on to the Laser, a more advance dinghy but similar to the Topper. And if you fancy a sail in a larger boat, our club Wayfarers are ideal.
It was great to see a crowd on the water again and this was an excellent way to start our full sailing season. Our full program can be found here, Tuesday evenings focus on training, Thursday evenings on a local sail around the Grassy Beach are and the weekends feature exciting trips further afield, sailing to a remote beach up or down river for lunch followed by a return to Dundee.